DREAMS OF TWO PAKISTANIS COME TRUE OF VISITING INDIA - ATTEND DRUPALCON ASIA
I being the Webmaster of Khyber Medical University, Peshawar and the CEO of a Drupal-based firm named Drupak(PVT.)Limited alongside Muhammad Tanweer CEO, APP-DESK visited India to attend the biggest Drupal event in ASIA named DrupalCOn Asia and that too on scholarship from the Drupal Association in the United States.
Both of us belong natively to the Khyber Pakhtunkhwa Province (Formerly known as northwest Frontier Province) of Pakistan – My native village is Gandaf, Gadoon, Swabi District and Muhammad Tanweer is from District Mardan. We both are ethnically Pathans or Pukhtoons, and our mother tongue is Pashto. He has his office currently in Islamabad and we are based in Peshawar, the capital city of Khyber Pakhtunkhwa bordering Afghanistan. This detailed intro has some connection with the passage to follow thus I wasted some time writing it.
This whole blog-post is the story of our visit to India. Hopefully readers will enjoy some of the experiences we had while we were in India.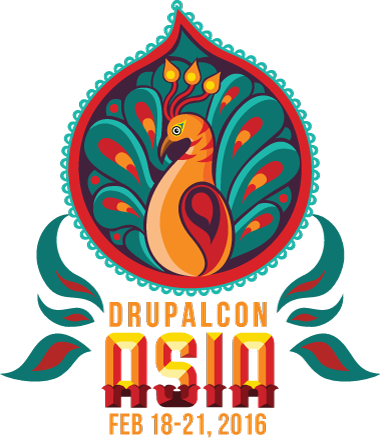 PRE-REQUISITE TO READING THIS BLOGPOST
For those of you going to start reading this blog-post and don't know about India Pakistan relations and history, please Google them. Just a brief summary though, that once the same country before 1947, they are now neighboring countries and probably not amongst the most friendliest of neighbors on Earth.
SOMETHING ABOUT DRUPAL FIRST - FOR THOSE WHO DO NOT KNOW ABOUT IT
The word Drupal will also be used in this post. Drupal is a world class web development platform to build every kind of websites and digital experiences– ranging from small to huge mega portals and Enterprise level applications. Drupal has been in use by some of the largest websites and high profile organizations in the World. Drupal has a strong and powerful API and has been around since 2001 as an Open Source platform built by thousands of top notch developers. There are events across the world related to promoting Drupal known as DrupalCons and Drupal Camps. We in Pakistan also try our best to promote Drupal and we have four camps happening very soon. All our camps history and upcoming camps can be found from our dedicated website for Drupal Camps www.drupalcamps.pk
VISITING INDIA - A CHILDHOOD CRAZE
Visiting India had been my childhood Dream. There had always remained certain unknown curiosity in my mind as to how India would be ,may or may not because of that sheer love of my country in my heart, I just can't explicitly explain as to why I have been so. While still a kid, I would always listen to All India Radio news more because of that unknown curiosity than anything else. With the advent of Internet, I would visit their websites, read about them and would get lost in a feeling as to how different they are from us and all. This curiosity can hardly be explained and I reckon it prevails on both sides of the border for one's opposite country. We think "Jin say ham juda howay wo kaisay hongay" and they think "Jo ham say juda howay wo kaisay hongay". Siasat.com is a Hyderabad Deccan based Urdu daily, and it would be one of my daily websites to visit. And let me confess, that I don't visit it now since my curiosity of visiting India is all but over.
The province I belong to has a strong hold of a political Party named ANP or Awami National Party. Their founder Abdul Ghaffar Khan or Bacha Khan was nicknamed Frontier Gandhi. He was among those Muslim leaders who had outrightly opposed the Partition of India in 1947. It is known to many of us, that his party workers still beget lot of respect in India. Being a fan of visiting India all my life, though I have never been a follower of ANP, I would always think to politically affiliate myself with them in the quest of visiting India under their umbrella. But it could never be so – mainly because by nature I am apolitical a person.
Drupal has been one of my loves ever since I have adopted it some 6 or 7 years ago. The slogan of my company is " We eat, sleep and breathe Drupal". When DrupalCon Asia was announced that it would be held in Mumbai India, I would think, "Parhos me DrupalCOn hay aur ham naheen jaa paingay" , "There is DrupalCon in our neighborhood and we wont be able to go". I had assumed it just analogous to this, that there was wedding in one's neighborhood, and they were not invited to attend.
I had been trying my luck to get Scholarship to attend DrupalCons happening across the globe for years, but probably Drupal Association knew well where I would be the most happiest to visit for a DrupalCon. As a habit to check emails in my mobile as soon as I get up very early in the morning, I had an email from Tina Krauss, the Drupal Associations Coordinator for Drupalcons mentioning my selection upon scholarship for DrupalCon Asia. For I knew where the DrupalCon Asia was taking place, I had to read the email a few times to believe what was sent to me and that I was not dreaming.
Pakistanis can only get Indian Visa if they are invited from India. We got two invitations, first from Rahul Dewan, the CEO of Srijan and the other from Professor P Sunthar from IITB. The later was only needed when we were told by the VISA center to get an invitation from the Conference venue guys and since Srijan's office was in Delhi, we had to ask Sunthar Sb for an invitation. I am extremely thankful to Rahul Dewan and P Sunthar sb for their invitations.
Visa Delay and then beyond
After a few nerve settling days, I applied for Indian Visa fulfilling all the documentation formalities and requirements. We were told that it would take 40 days for Indian Visa but even after 4O days , we had no VISA. The dream which was seemed to be coming true was very far from realizing when it was 17th February, just one day before the DrupalCon was commencing on Febuary 18. In sheer anxiety and desperation I tweeted about the problem when I received an email from DrupalCon organizers containing the gate passes for DrupalCon. Parth Manojkumar Gohil in turn directly re-tweeted my tweet and added his own tagging Prime Minister of India's official twitter handle. Still by around 5pm, I was sadly sitting in my office frequently visiting Indian High Commission Website if there was any news regarding our VISA until the idea of informing our news channels struck my mind. I was helped by the Media and Protocol officer of our office to contact Pakistan's premier channels for the news that two Pakistanis had been granted scholarships to attend DrupalCon Asia by the Drupal Association in the United States and they still had no whereabout of their VISA. My mobile phone started ringing like anything and the news soon was on GEO News, Sama TV and Channel 92. I got a call from a cousin in Karachi that he just saw a news that Azmat was very angry that India was not giving him VISA.
On 18th February, when the DrupalCon was starting , I got a call from FEDEX to collect my passport and there was Indian Visa on it. By the same time, Muhammad Tanweer also had his VISA from Fedex Islamabad Office.  I will thank the Indian High Commission for giving us Indian Visa and enabling us to have a taste of DrupalCon in India thus helping my childhood Dream come true. God knows how thankful I am to those who helped us get the VISA and showed generosity giving it. The moment I got my passport, I contacted a friend in Lahore to get Lahore Delhi Bus tickets which run early mornings daily from Wahgah Border near the Pakistani city of Lahore to Delhi as Flights to India were not scheduled that immediately. This media coverage had inflicted in me a feeling as the whole country was behind us and sending us for the DrupalCon. Thank you Mehmood Babar sb from GEO, Tariq Waheed sb from Samaa, Channel 92, and off-course Alamgir Sb from KMU.
WE DEPART FOR INDIA
Understandably amid lots of prayers from my Mother and other family members by around 5:30 PM I set off from my home at Professor's Colony Peshawar in a rickshaw( It had soon to be called tuktuk in Mumbai) for Islamabad where Muhammad Tanweer would join me to Lahore and then Wahgah Border. Just while I had started my journey, a friend in Peshawar met me asking "Kahan jaa rahay ho" - where are you going, and I replied – India.Wow what a strange answer it was for him to believe and myself to utter. Travel from Peshawar to Lahore is around 5.5 hours and Islamabad is 2.5 hours from Peshawar. A total traveling period I had assumed was 18 hours from Peshawar to Delhi.
A rare feeling I had that time, that if India and Pakistan would still be together just like they were before 1947, it would be as normal a travel from Peshawar for somewhere like Mumbai (Get a rickshaw and move on).
We were told that our bus would depart by 4 30 am from Wahgah border, we reached there in time only to be informed again that actual timings of the bus were 6 30 am. We were ordered more than advised, to stay in our car by the time gates were opened for entry. To our left was barbed wire seemingly serving as a divider of two countries and we were asked not to even stare at it, probably that was the border line giving me an impression that I was very near to something I had always wished for.
Then came the golden moment, after plenty of custom checking and formalities on our side, the India gate was opened for us and we were in India and in their customs checking office immediately on their side of the border. It was mildly raining too, sprucing up the occasion further.An hour or more of all the passenger formalities and checking when over, we were well and truly on our course to Delhi.
Urdu signboards on roads and shops had disappeared and there was Hindi or Punjabi in its place. The trees on both sides of the road, the road itself, the people were not Pakistanis but Indian. Scores of Sardar's of Indian Punjab were seen standing alongside the road, or sitting in charpais. All this probably was enough to believe that I was on the other side of the line drawn in 1947 separating the two countries.
A strange strange feeling I was going through, the Dream of visiting India at least once in a lifetime was very much true. Our mobile phones stopped working and we had rightly presumed that we wouldn't have internet/phone coverage for at-least the next 24 hours and it had to be so.
THE MOMENT - WHEN I WAS ALL GOOZEBUMPS - THE MOMENT OF LIFE PROBABLY
We went through a lot of Indian cities on our way to Delhi in Indian Punjab. Those names have been frequently used in our history studies and passing by them would indulge me in a peculiar feeling hard to explain. Tanweer was wise enough to pen them down for it was a historic visit from all angles, probably in his diary they will remain with him for the rest of his life. Some of them I remember are Panipat, Amritser, Pathan kot, Ludhiana, Patiala, Sirhind. The bus service apparently had agreement with designated hotels on the way and bus stopped at certain hotels only. We stopped at Sirhind for Lunch.I will be thankful to Tanweer if he can send me all the names and I will update this blog-post then. While at Sirhind, Delhi was still far away, and that saying came into my mind - Dilli Abhi Door hay - the origin off-course is in Persian - hunooz dilli door ast
In the front seats of the bus, we had two police jawans from the Indian Punjab police. Our bus drivers were also Pakistani Punjabis, and they talked the whole way in Punjabi forgetting their respective nationalities. In addition to these two sitting policemen,all the way from Wahgah to Delhi, Punjab police contingent accompanied us. The police van with the siren would go in front of our BUS clearing any traffic coming near to our bus. They would have sticks pushing vehicles farther if any of those would come anywhere near to our bus. This security was amazing and considering the length of the journey, it was mind blowing the consistency and protocol they took us along to Delhi. Upon reaching Delhi, the number of police vehicles increased up-to four. After jurisdiction of one police station would be over, the new contingent would be waiting to travel with us.
The road from Wahgah border to Delhi was probably an extension of the same GT road from Peshawar to Lahore. I asked one of the policemen in the bus with us as to what the name of the road was, and he replied "Sair Sa Suri" probably he meant to say Sher Shah Suri Road, and we know that the road from Peshawar to Delhi and beyond was built by Sher Shah Suri.
After 12 hours of travel from Lahore to Delhi, including all the time spent in custom checking etc, we reached Delhi by around sunset time. Entrance to Delhi was no way different than any of the large Pakistan Metropoles like Karachi and Lahore. We asked a rickshaw wala to drop us at Purani Delhi in front of the Shahi Mosque where we had to change our currency. It was carbon copy of old city areas in majority of Pakistan cities like Anarkali in Lahore, Qissa Khwani in Peshawar, Raja Bazar in Rawalpindi or some interior old parts of Karachi. Urdu was written on many of the shops in the area as probably it was Muslim populated area in Delhi. We offered our Maghrib prayers in the Historic Shahi Mosque. The architecture of the mosque was so amazing that words may not fully qualify it.
We changed our currency in the market in front of the mosque. There were many shops offering Pakistani currency change. When I got the Indian currency against the Pakistani currency, the next thought was to have a cup of strong tea before leaving to airport to get a flight for Mumbai, since we already had lost 2 days of the DrupalCon and also we could not stop for the night as Pakistanis can only have nights spent in Indian cities which they have been provided legal visa for and our was for Mumbai only.
The cycle rickshaws were something strange for us, as in Pakistan there are none. One of the cycle rickshaw wala was adamant to take us to airport in his cycle rickshaw. I even warned him that he would have tough time taking a heavier guy like myself but still he was more than interested in giving us a cycle rickshaw ride. In his rickshaw, we reached Delhi's metro which was a beautiful one, and gave me an impression of the metro service in Dubai. Via metro we soon were in Indira Gandhi International Aiport,Delhi. We hurried to the tickets counter, and got Mumbai tickets for a flight which had just 40 minutes to take off. In fear of losing the flight we were rushing and almost running hard in the magnificent airport when one of the passengers also joined us and guided us along towards the boarding corner. Just a ten minutes of brisk walk with him was full of gossip and fun talk. All this started when he asked about our whereabouts and when we answered that we were from Pakistan. The great guy we had the walk with was a jewelery businessman from Mumbai. The Delhi Mumbai flight was exactly like Peshawar Karachi flight,i.e approx 2 hours.
FLIGHT TO MUMBAI FROM DELHI AND FIRST NIGHT IN MUMBAI
By around 11 : 15 pm we took off for Mumbai. The flight itself gave me a feeling of sitting in a Pakistani flight going from Islamabad or Peshawar to Karachi. The accent used by the passengers was very muck Karachi like. We had a very decent personality sitting alongside us and I had a feeling he wanted to talk to us as we were speaking Pashto and also probably we looked different to him. At last it started between us and him. The Pakistan introduction had other neighboring passengers staring at us too, and I Know for good hospitable reasons. The guy said his daughter who was 15 years old was a squash player and aiming to represent India and they have many DVDS and books of Jehangir Khan and Jansher Khan at their home. In 2 hours we reached Mumbai, and some of the passengers shook hands with us too knowing that we were from Pakistan. Thank you for the welcome and the gesture.
It was around 2 am when we went out of the Mumbai airport. It was all quiet, probably majority of the Mumbaikars were asleep. We had our bags and luggage waiting for some taxi. Finally in a rickshaw we sat, and asked the guy to take us to some decent hotel. While in the rickshaw, for me it was no different than moving in a Pakistan city at night. The tuktuk(They call rickshaw tuktuk) guy was a simple one. He took us to a few hotels but none of them accepted us being Pakistanis. The tuktuk guy was striving hard to find a hotel for us. One of the areas of Mumbai he mentioned where we could be allotted a room in a hotel was Andheri. So if I can still properly translate Andheri which is also an Urdu word, it means something like Darkness, and yeah there was darkness when we reached Andheri. I must confess, that we had to be very brave to be in Mumbai at 3 am for the nationality we had, wandering through the city to get a hotel room but it was only for the childhood dream to come true, and the love of Drupal – let me repeat – Two Pakistanis in Mumbai's Andheri at post midnight hours in a rickshaw but thankfully it all went well courtesy the kindness and hospitality of the rickshaw guy – they rightly say fortune favors the brave (kidding). The tuktuk guy when failed getting us a hotel room called his elder brother who also had his own tuktuk, and he came to help us. He starting calling many hotels, and only one of them agreed to give us a room and that too based on a lot of internal investigations and passport copying etc, but by 4 30 am we were in a hotel room in Mumbai having not slept for almost more than 48 hours. We just had a room for 3 to 4 hours sleep since we had to attend DrupalCon also, which was in its third day.
FIRST ARRIVAL AT THE DRUPALCON VENUE
We reached Indian Institute of Technology, Bombay, the venue of DrupalCon Asia by around 10 am on 20th Febuary after hardly two hours of sleep. We went to the Conference desk, collected our necessary tags and passes etc and informed the organizers that we had arrived. Junaid Masoodi from Acquia was the first guy I saw and met. Soon Abhishek Anand saw us and hugged me like a friend lost somewhere and meeting after ages. It won't be any exaggeration if I call it an India Pakistan hug. Abhishek thank you for that unforgettable welcome.The breakfast was in its last stages and I being a heavy breakfaster was eager to have one immediately and before doing anything else, or attending any session, we soon had our breakfast. The breakfast had DOSA Patti which was very tasty and just liked it to the fullest.
Then we entered the DrupalCon hall, and saw many familiar faces whom we read about or seen in DrupalCon videos elsewhere.That was one amazing feeling. When they started to know that we were from Pakistan, most of the Indian attendees started meeting us and welcoming us. Thank you guys for that one great welcome.
Having remained devoid of any source of communication, at the venue we connected to Internet for the first time after entering India, informed the family about our well being and oh boy my facebook messenger was full of messages from Abhishek Anand and other Indian Drupal community members asking about our well being, any tickets purchase if needed by us and all. Thank you Abhishek Anand for proving how greatly you were interested in welcoming your guests and for your concern.I will remain obliged forever. There were friend requests in hundreds from Pakistan probably because of the Media coverage of our visa.
The settings made, the stalls set, the people who had gathered on stalls all were so fabulous that I thought for an instance that how great it would be, that every day of our lives was in a DrupalCon somewhere. All of them were discussing in one way or the other the great tool known as Drupal. Attendees from many nationalities were praising the same great Web Development platform called Drupal.
I met a lot of Indian Drupal Community friends whom I knew already. Meeting them and having gossip with them and all the others would remain with me for the rest of my life. I saw many passer by students and visitors staring at us not probably because of my strange looks by then, but probably because I was Pakistani. This would make me go to them, and talk to them, those feelings of joy I wont ever forget. I asked one of the guys, "Pehlay kabhi Pakistani say milay thay aap" , "Had you ever met a Pakistani before" – he replied "no, you are the first one, and dilli tamanna poori howi, and my heart's wish has gone fulfilled. ". One of the guys said, I had extreme desire to meet Pakistanis all my life as to how they would be, I answered "Mujhay dekhain, aisay hee hotay hain" - Look at me, I am Pakistani – no aliens . This staring from young guys over there reminded me of an India Pakistan match on March 19th 2004 in Peshawar. I was in the ground watching it and yeah I am one of those opponents of Sachin Tendulkar who has seen him getting a duck live in the ground.There were a bunch of spectators from India also, and when they were entering the ground, I was badly staring at them because they were Indians, and one of them had a water bottle, and I whispered to myself "Yeh bhi pani peetay hain" - Oh they also drink water. Seeing a water bottle in my hand might have brought similar feelings in that guy's mind had he been as mad as I had been.
When the third day of the DrupalCon came to end, we accompanied guys from Axelerant and special thanks to Tanweer's travel buddy Bhushan Nagaonkar and Axelerant's charismatic guy from Surat Parth Manojkumar Gohil who had arranged a room for us in the hotel they were also staying in. The hotel was a beautiful one in the Pawai area of Mumbai named The Caliph Hotel.More about the hotel and its owner a bit later in this post which will sound very interesting to our Pathan or Pukhtoon friends. Axelerant had introduced or offered a program named Travel Buddy for DrupalCOn Asia, and Bhushan Nagaonkar was Muhammad Tanweer's Travel Buddy and didn't he did his job well?You deserve a special pat on your shoulders from me and Tanweer. Tanweer was kept abreast to anything DrupalCon Asia courtesy Bhushan, from tickets information to hotel reservation and all. After the third day, Sumeet Pareek, the engineer from Acquia met us and named the Party at night dedicated to us ,the Pakistani guests at RUMOURS LOUNGE. Thank you Sumeet. Though a gesture only, yet it means a lot when I rethink about my Indian visit.
The fourth day of the DrupalCon went a-begging as well for us, since we had to register ourselves in a Government Office in Crawford Market and legalize our stay in Mumbai as part of some of the formalities faced by Pakistanis in India.We had been told that it would be an activity of one or two hours only, but we rather were asked to bring our invitee Mr Sunthar also. He being so busy in the concluding session of the conference went the whole way to make a sign for us in the office and then take us along to the Conference Venue in his car where the Sprint day of the DrupalCon was about to be over and the concluding session was beginning. Thus we missed the whole day again and our DrupalCon attendance in reality was just of 4 or 5 hours. I tried to meet as many people I could in a move to familiarize myself with them and gain the maximum from them not only for myself but the whole army of our Drupal Community back home who would love to listen from me the things we learnt or examined.In the quest I was lucky enough to interview some of the Stalwarts of Drupal after the concluding session.
Since Parth was staying in the same hotel where we were staying, in the evenings we would frequently meet. Once he took us for chicken lollypops and donuts. There would be lots of gossip.Tanweer in particular had a lot of talk with Parth. Who would have thought that two Pakistanis would wander about the street of Mumbai late after midnight eating donuts? Thank you Drupal and Drupal Association, Thank you Indian High Commission. The excessive use of these thanks by me are involuntary, since I can't stop myself thanking when I think I visited India for DrupalCon.
Some Drupal Friends I met in India as part of a never lasting memory were Sachin Sharma, Priyanka Sudhakar Bhagwat, Anil Sharma, Rahul Shinde, Ajit Shinde, Manjit Singh, Bhushan Nagaonkar,Naveen Valeecha, Davinder Snehi,Gulab Bisht, Muhammad Anwar Lukhnowi,Siwa Kumar,Juhi Gupte, Himanshu Sharma. It was great meeting you and talking to you. Naveen Valeecha, Davinder Snehi and Himanshu being the immediate neighbours(From Indian Punjab and living close to border) remained with me during lunch as well.
MEETING PASHTO SPEAKING PATHANS IN MUMBAI
After the third day of DrupalCon when we reached our hotel room in the Caliph Hotel reserved for us by Bhushan and Parth, there was a menu of the hotel kitchen and it was named Pakhtoon Hotel. Oh boy, as I and Tanweer both are Pakhtoons ethnically, it was a huge Wow factor for us. A saying in Pashto came to my mind "Che ze ze no amaazo la ba raazay" - it can be translated to an Italian saying meaning "No matter where you go or turn, you will always end up at home". So we belong to the far flung corner of the Sub Continent bordering Afghanistan, and in Mumbai we ended up at a Pakhtoon's hotel named Pakhtoon too.
I inquired the management of the hotel as to why it was named Pukhtoon, they said the owner of the hotel was a Pathan. Though after two days of our stay in the hotel, I had not seen either the owner or any Pakhtoon in the hotel. But on the third day, I saw a middle aged fat and tall man, dressed is pure white Shalwar Kameez, with a cap on his head coming in a typical Pakhtoon style to the hotel lobby. I told Tanweer, if I was not wrong, he was some Pathan. We met him, and asked him if he was a Pathan ,and yes he was. He said he was Munshi of Javed Khan ,the owner of the hotel. We talked in Pashto, and he was more than delighted to meet us. Munshi sahib said, that his family had migrated from Mardan district before Partition, and his mother would always instruct him and his brothers to always speak in Pashto so that it continued for the later generations. His pashto though was very much like the Pathans who have grown in Karachi. He though confessed that Javed Khan, the owner can't speak Pashto, but he would too be delighted to meet us. Munshi took us to Javed Khan sb who welcomed us. He even pardoned us that he was not aware of our stay in his hotel and he couldn't be enough hospitable.
Javed Khan told us that his maternal uncle also holds a hotel in old Mumbai, who can speak Pashto and he would love to meet us. He dialed his number and his uncle talked to us in Pashto. He invited us to his hotel for lunch. I remember the words he spoke in Pashto "ka taso rotai la raanalai no tagay ba patay sham – aw kana daa kho pukhtoon wali da" - If you guys don't come for lunch, I will remain thirsty – yeah this is Pakhtoonwali(Pakhtoons doctrine of living) as you know. I told Tanweer that my record of accepting invitations regarding any meals had been 100% all my life, that invitation was far too much to resist, and thus we went to his hotel in Crawford Market, Mumbai. He had one of his servants waiting for us in the hotel gate, and the moment we reached there, he stood and asked us if we we were Sahab's guests, I said yes and he took us to Aman Khan, the hotel's owner and Javed Khan's uncle. I asked the servant how he recognized us that we were guests of your boss, he replied "Sahb kay jitnay bhi guests atay hain family walay, aap ki tarah hee hotay hain" - "All the family guests of the boss who come here look like you guys so I recognized you".
Aman Khan was over the moon meeting two guys from his Clan in Mumbai. He had lunch ready for us from Delhi Darbar Restaurant. Plenty of dry and wet fruits were on offer. We continued talking in Pashto for 2 or 3 hours with him. He had lots of stories to tell. His family migrated to Mumbai in 1936 from Rustam village in the Mardan district. His elder brother went back to his village during the partition days, and later married his cousin in his village. Thus his elder brother who now lives in Islamabad is Pakistani, and he is Indian.Twice he has visited his native village in Rustam, District Mardan. It was the last day before we were leaving India, we told Aman Khan sb that we would go for shopping. He had his servant with us who was guiding us all along. We bought Mithai(Sweets) and some kids garments. He was carrying them along with us. It surely was a special blessing that even in Mumbai we had someone helping us out carrying our shopping and guiding us through the markets of Mumbai. Our Pathan/Pakhtoon host didn't leave anything undone reiterating the long and well known fact associated with Pakhtoons of being the best in Hospitality or (Mehman nawazy).
The garments shops we visited were 100% like those in Karachi saddar, and the shopkeepers mainly were Muslims speaking the same accent URDU. Some of them did tell us, that they had relatives in Karachi. In short, our meeting with Aman Khan resolved another life long suspense of mine as to whether Pashto speaking Pathans still live in India. I would make Google tired about the subject. The only clue I once got was that there were certain number of them living in Indian Kashmir.
MEETING A SIKH MIGRANT FROM PESHAWAR
I was told by one of the guys from FAICHI to visit Haji Ali Dargah as well and we went there after our visit to the Gateway of India and the Taj Hotel.
In taxi, probably while going back from Haji Ali Dargah, we met a Sikh Migrant Uncle Charan Singh from our part of Pakistan. As soon as we spoke pashto, he recognized it and asked us if it was pashto we spoke. The rest in the video
Mumbai being so similar to Karachi, I could hardly believe I was not in Pakistan. Throughout all our stay in India, I had to constantly remind myself that I was not in Pakistan but in India. The traffic rules, the horns, the shops, hotels everything was like what we see in Pakistan.The muslim population in Mumbai is huge, and we went to Muhammad Ali street as well, where one can see Urdu written everywhere on shops and Urdu books,newspapers in shops. One incidence I can recall is, that it was Pakistan Super League (PSL) final and we were staying in our hotel room at night. Tanweer was watching live streaming of the match. The match started with Pakistan's Anthem. I asked him to increase the volume and he replied in pashto "Sa kai zalima, India da(what are you doing, it is India)" and I replied 'Oh kha kha,zama yair woo (oh ok, I had forgotten)' . It is amazing that even after 70 years of separation, both the nations still have many things similar and alike, and give you the clue that these nations were once part of the same country.
One of the posts I made on FB while I was in India stating some of the differences.
Wherever we went, whosoever came to know we were Pakistanis, they welcomed us with huge hearts. From taxi drivers to security personnel in Airports, from Hotel staff to attendees of DrupalCon, we were dealt like special guests. I recall a Sikh security guy on our return at Mumbai International Airport, upon seeing our green passport and realizing that we were Pakistanis, he immediately said "oh mera piara Lahore kaisa hay? Hamaray liay tau aap bhai ho – I want to visit Nankana sahib but being in forces I can never get Pakistan VISA."
Being patriotic and love of one's country of birth is instinctive and very much the human nature. I think I am enriched with some sheer feelings of Patriotism which have driven me all my life.Whenever it is a new Dawn, my blood is greener than ever, the Pakistanism in me is more than the previous day, but the neighboring country I wished to visit all my life was very kind and welcoming to us. I won't ever forget the love and respect given to us. I wish I can at least reciprocate all the love you gave me if not doubling it. We have Drupal camps across Pakistan and I will like the Drupal stalwarts from across the border to participate in them. Thank you India and Indian Drupal Community for the unforgettable hospitality. I now have many Indian friends and those Indian friends of mine have two Pakistani friends as well named Azmat Shah and Muhammad Tanweer. Thank you Drupal and Drupal Association for realizing my Dream come true.
WE reached Islamabad on 24th February in the afternoon after a long connected flight from Mumbai to Islamabad via Oman and since we had departed by 4 am from Mumbai, we had not slept again for the night.As a habit or custom of mine after returning from any international visit, with all the hand luggage in my hand, stepping down from the aeroplane, the first thing I did was to bend on my knees and kiss the sacred land I belong to and will die belonging to. As tired we were, while separating since Tanweer lives in Islamabad and I have my home in Peshawar, which is some 2.30 hours from Islamabad, I reminded Tanweer of a saying in Pashto that even it had come true. In Pashto, when we taunt someone who is really tired, we say "Sa da industan na kho na ye raghalay che dumra starhay ye"- "Have you come from Hindustan that you are so tired" - yeah we had come back from Hindustan and were really tired. A life long dream had just completed but in reality this time. I returned home taking along lots of memories for the rest of my life. Long Live Drupal – Drupal Zindabad.
DRUPAL GURUS TALKING ABOUT DRUPAL TO CEO DRUPAK FOR DRUPAL COMMUNITY PAKISTAN